on-demand webinar
New California Use of Force Laws 2020 - 2022

2020 brought monumental changes to California's use of force laws and then came the 2022 changes! Unfortunately, many officers remain confused on how these new laws affect them and their ability to perform their duties. Our instructors walk you through what you need to know from those changes.

Enrollment is restricted to sworn law enforcement officers.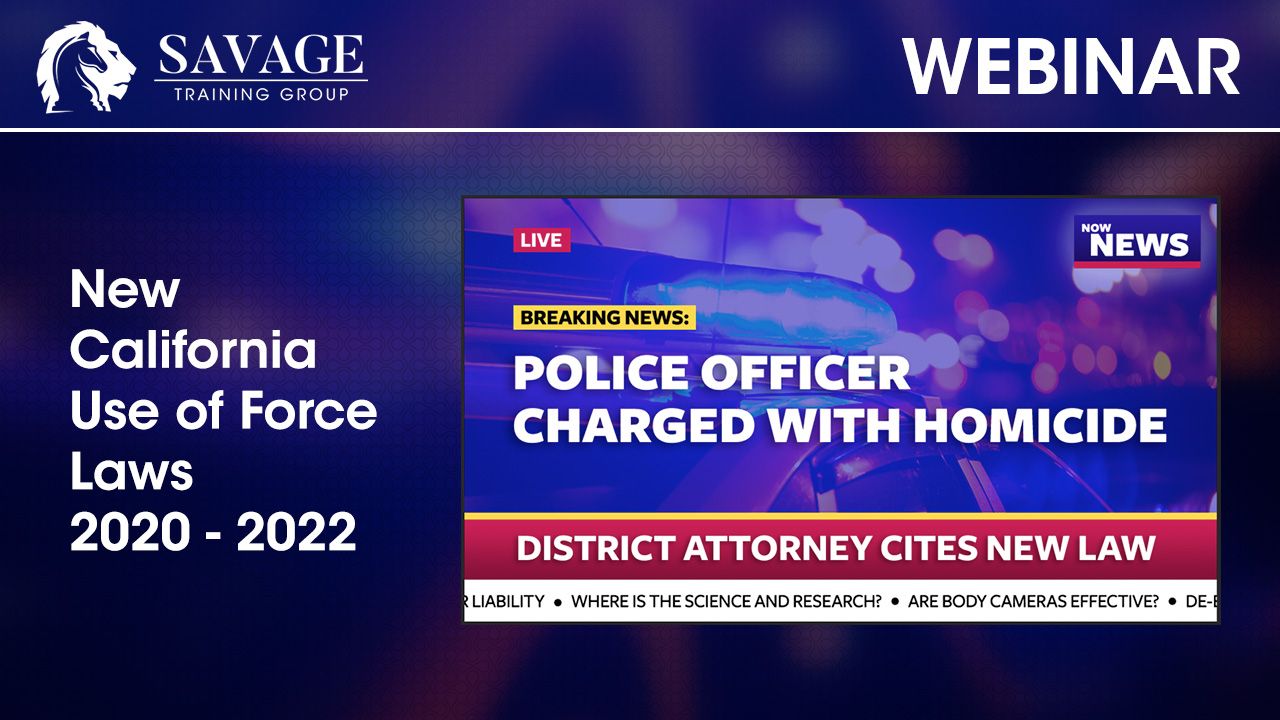 The specific changes you should make because of AB392

How PC 835a affects the "fleeing felon" rule.

What the laws specifically say about de-escalation (and what you are supposed to do)

How the New Laws Affect Use of Force, Investigations, the Carotid Restraint, De-certification, Military Equipment and more.
On-Demand Training
This webinar recording is broken up into 8 easy to understand chapters that you can move through at your own pace.
Protect Yourself and Your Agency
California law enforcement officers have entered a new era of liability. Make sure you understand the liability pitfalls in the new laws.
This is an on-demand course. Students can move through the chapters at their own pace. The total run time of the videos in this course is approximately 3 hours. However, the course also contains materials for the students to read, so the total time needed to complete the course will vary.
Meet the instructors
Jason Louis & James Tacchini
Sergeant Jason Louis is a full-time sergeant with the Ventura County Sheriff's Office where he specializes in use of force investigations. Sergeant James Tacchini is a full-time use of force investigator with the San Francisco Police Department. He specializes in officer involved shooting investigations.
Created with